Do you feel confused about how motherhood has impacted you as an individual as well as how you show up as a mother, a friend and a partner?
Are you struggling with mum guilt and setting and maintaining clear boundaries?
Imagine having an hour where to focus on yourself (YES, JUST YOU) and being gently guided through a self exploration journey of your own.
Imagine walking away with a clear mind and the right tools to make the changes you need to better your relationships with yourself, your friends, your work place and your partner.
This therapeutic (mini) course is brought to you by therapist mums Meryn Addison and Beatrice Mascione.
It will be a mixture of recorded video sessions and guided self exploration exercises with the aim of giving you the strategies to make real improvements in your life.
This course is fully self paced to give you the opportunity of going through the material at your own speed, no matter how many times you'll have to pause (we are mums too - we know how hard it is to plan things!).


COURSE CONTENT:
Lesson 1: Exploring Motherhood Identity
Video + worksheet

Understand how your own identity has changed since becoming a mother;
Identify the stories & beliefs that shape your idea of motherhood;
Learn how to re frame those in a way that leaves you feeling empowered and excited about reconnecting with yourself.
Lesson 2: Reconnecting to Your Needs

Video + worksheet

Examine the emotional cost to you and your family from not meeting your own needs;
Develop a clear picture of what is getting in the way of you prioritising your needs;
Understand how to balance competing & clashing needs within your family;
Lesson 3: Boundaries in Motherhood

Video + worksheet

Understand how boundaries and self worth affect each other;
Explore how self boundaries and boundaries with others are intrinsically linked;
Identify what boundaries you need to work on by learning to listen to your emotions;
Practice setting boundaries clearly and confidently (without guilt!)
Meryn is a BACP registered integrative therapist who loves working with lost & overwhelmed millennials to overcome the belief that they are not enough. Through nurturing 1-1 therapy, workshops and courses, Meryn helps millennials to develop a compassionate relationship with themselves and to connect to their true self worth.
Meryn runs an online private practice, is a toddler mum, a voracious reader and a colourful clothing enthusiast. She shares the realities of these co-existing identities along with psychoeducation on her Instagram @timetobloomtherapy

You can find more about her offerings here: www.timetobloomtherapy.com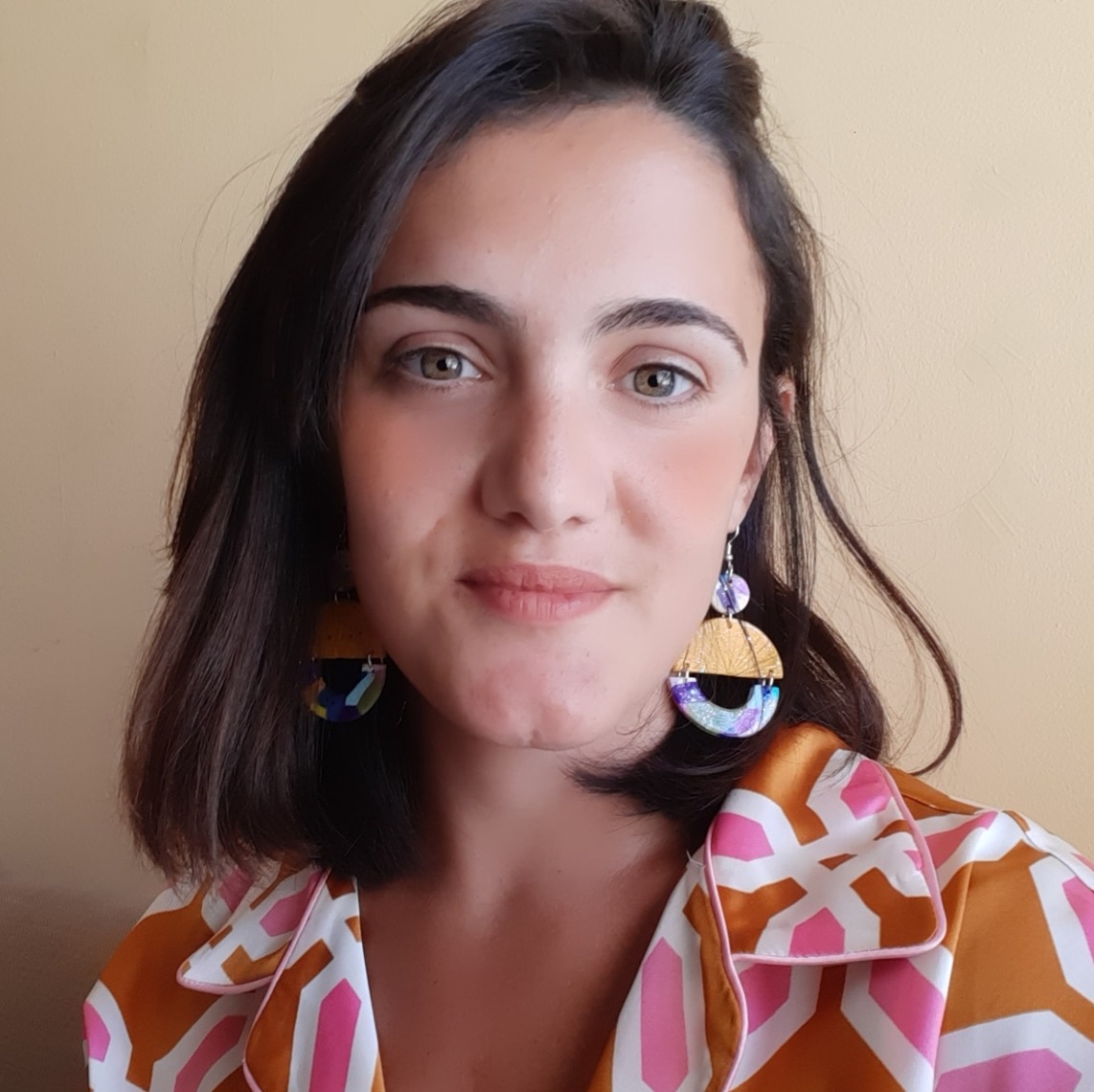 Beatrice is a warm and down to earth integrative therapist (BACP registered).
With a dynamic and jargon free approach she focuses on exploring and challenging what stands between you and the life you want. She believes you always have the power to wrote the next chapter, no matter what your story has been.
In her online private practice, Beatrice supports individuals with 1-2-1 sessions, courses and workshops – find out more at www.beatricemascionetherapy.com
On her IG account @the_selfsabotage_therapist she shares semi-regular tips on dismantling thoughts and habits that hold you back. She also talks about the everyday challenges of being a working mum and the adjustments she makes to juggle her multiple roles.

FAQ:
Who is this course for?
Everyone identifying as "mother". Whether you are a mum to be, a new mum, a mother of little children or grown up adults, you'll know what we're talking about!

Who is this course NOT for?
Anyone looking for an antenatal or parenting course. Although we understand children are a big part of your life, we are not here to make space for them. This time is for you and you only. It is an opportunity to reflect on your relationship with yourself and the other adults in your life.